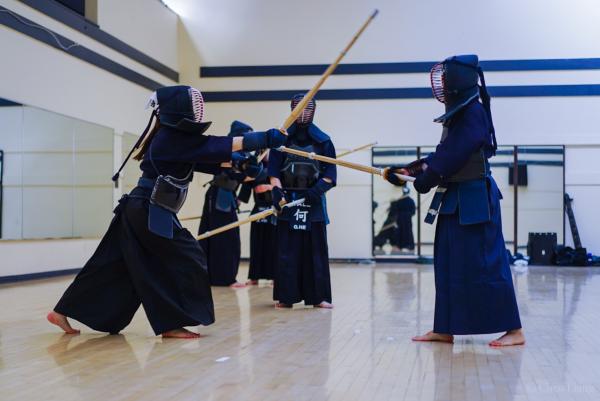 Yale Kendo Fall 2018  Practice Schedule
PWG 5F Studio E-F
Mondays 8:00-9:30 pm
Fridays 5:30-8:00 pm
Saturdays 11:00 am -1:00 pm
Beginners
Students interested in starting Kendo for the first time may join at the beginning of each semester (see News for the first beginner's practice date). You will need to wear light and loose-fitting clothing without jewelry. Students who wish to start in the middle of the semester may contact Jessica Ye prior to their first session. There is no membership fee to join the club, but continuation of training will require the purchase of protective equipment (bogu) and bamboo sword  (shinai). Students may purchase a shinai from the club for $25 and may use the club bogu for one semester prior to purchasing their own. Please be aware that Kendo is practiced barefoot. 
Advanced
If you have prior experience with Kendo and wish to join the club, please contact Jessica Ye. 
All students will need to have access to Payne Whitney Gymnasium.